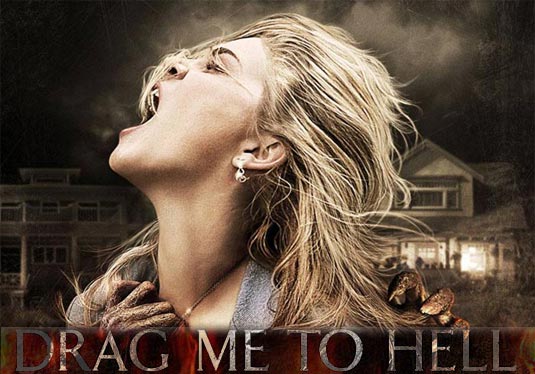 On my commute to work I currently see many ads for the film "
Drag Me to Hell
." I must confess, from the picture, I can't tell whether this woman is delighted or terrified at the prospect of going there.
No creature in their right mind whether from this physical universe or from the unseen spiritual realms wants to end up in the
Lake of Fire - the second death
, but only those humans (demons don't get a second chance) who love and put their trust in Jesus will escape it and live on joyfully in the
renewed creation
.