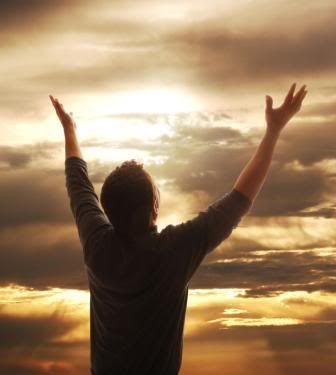 The Devil, the World and even my own body all tell me that true freedom is being able to do what I want.
The Bible speaks to my soul and tells me differently; that true freedom is being able, to do what I was created for.
Here are some of my favourite verses to illustrate that very point. 
With the strong help of the Spirit of God, I will live like this:
'Love the Lord your God with all your heart and with all your soul and with all your mind.
He has showed you, O man, what is good. And what does the LORD require of you? To act justly and to love mercy and to walk humbly with your God.
Micah 6:8
You, my brothers, were called to be free. But do not use your freedom to indulge the sinful nature ; rather, serve one another in love.
Galatians 5:13

I run in the path of your commands, for you have set my heart free.


Psalm 119:32
I consider that our present sufferings are not worth comparing with the glory that will be revealed in us. The creation waits in eager expectation for the sons of God to be revealed. For the creation was subjected to frustration, not by its own choice, but by the will of the one who subjected it, in hope that the creation itself will be liberated from its bondage to decay and brought into the glorious freedom of the children of God.
Romans 8:19-21
So if the Son sets you free, you will be free indeed.
John 8:36